Welcome to Our Parts Department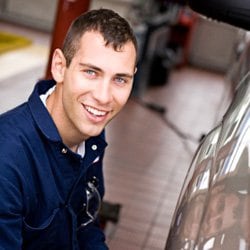 Find Quality Auto Parts in Hartville, Ohio at Spitzer Ford serving Uniontown, Alliance, Kent and Canton OH
If you're the D-I-Y type in need of the right Ford parts in Hartville, OH and surrounding areas, Spitzer Ford can help you get the job done right the first time. There's nothing that will help you get more out of every mile than using the right auto parts along with having the proper auto service for your Ford vehicle. Of course, we realize more than a few drivers from Hartville, Uniontown, Alliance, Kent and Canton OH strongly prefer to perform such work themselves. That's why Spitzer Ford keeps a healthy stock of genuine Ford parts for sale. Our auto parts team is here to help point you in the right direction to secure the right Ford car parts and accessories to help you pop the hood and complete the repair yourself. Knowing the in's and out's of all Ford vehicles, we want to provide you with as much information and resources we can to ensure your fix is done with all the right parts and procedures. That's why so many drivers from around Hartville, Uniontown, Alliance, Kent and Canton OH have trusted Spitzer Ford for years. We aim to empower all of our customers with the ability to take matters into their own hands and not be afraid to get their hands dirty.

Of course, it's not quite enough that we simply sell the auto parts your vehicle requires; we will also help you find each piece you'll need. That means understanding which component works with which model, so we can help ensure the parts purchasing process a breeze for you. No more headaches from ordering the wrong part for your car. When you trust Spitzer Ford, you get matched with the correct auto part the first time.
Trust Spitzer Ford for all your Auto Parts Needs
Want to order a part from us? Simply fill out our online order form. But before you do, be sure to consider our auto parts specials. You just might find what you need at a price you love.